This Week in Training: ITA/GBR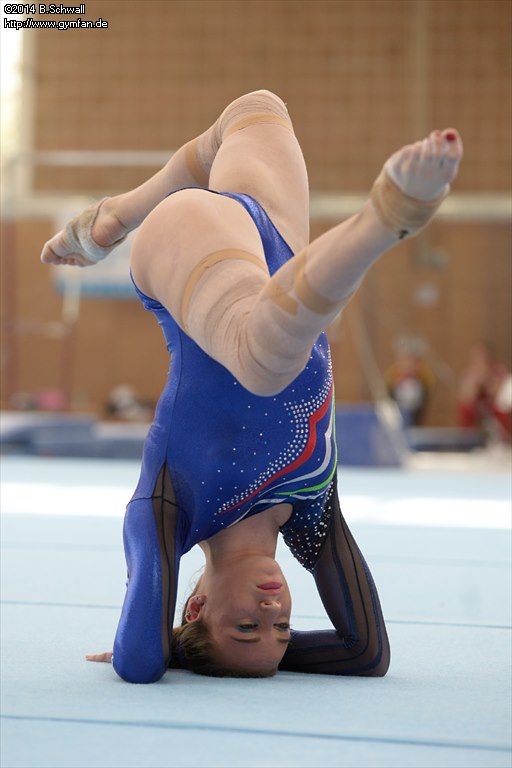 Sofia Busato (ITA) - and, yes this is her starting pose on FX!
Around the World!
Italy's Sofia Busato is working on a DTY. She was just named to the team for the Junior Mediterranean World Championships.
Great Britain's Catherine Lyons is training an impressive toe-on Shaposhnikova to clear hip piked Tkatchev (Shang)
Enus Mariani's mom has graciously given some videos to the official fan page. Unfortunately, I'm unable to embed. Here Enus is working a triple twist (
link
). There's also video of her doing a full in pike onto a soft surface, a Y turn on beam, and training an UB release. Check the facebook page for more video!