CWG Athlete Profile: Courtney McGregor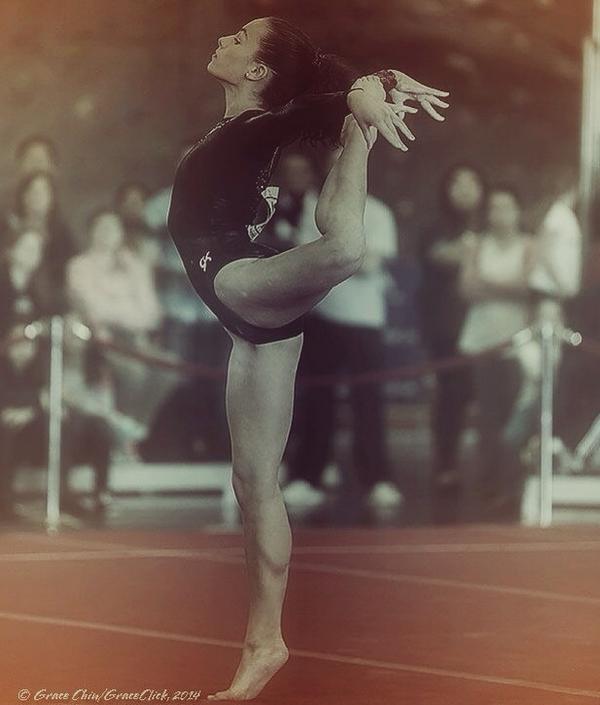 Courtney McGregor
is a New Zealand gymnast that has gotten a lot of attention lately for the strides she is making, specifically on vault. Earlier in the year in Doha, she became the first Kiwi gymnast to make a World Cup event final. At the 2014 Pacific Rim Championship, she won her country's first ever medal at the event when she earned silver on vault sandwiched between two strong Canadian vaulters - Ellie Black and Maegan Chant.
At the Commonwealth Games, watch for Courtney McGregor to make the
vault, floor, and all around final
, provided she competes AA in qualification. Her 2 vaults at Doha were a double twisting Yurchenko (5.8D) and a front handspring tuck full (5.3D). At the most recent meet, CSG Classic, she competed a 1.5TY (5.3D) and unveiled a new Yurchenko half on, tucked half off (5.0D - think tucked Podkopayeva, you can view it on instagram
here
). I'll be curious to see what vaults she chooses for the finals.
McGregor has a 5.5-5.6 D score on BB and FX. On beam, she opens with a front tuck mount and dismounts with a double back. Floor seems to be truly exciting where she opens with a full in pike and has a full in tuck for her 2nd pass. She also has a very pretty Y turn in the opening. I'll be curious to see where she lands at Commonwealth Games but also where her difficulty will go in the coming years.
Her teammates are Charlotte Sullivan, who made the BB EF at Pac Rims as a junior and will be looking for AA and EF appearances, Anna Temporo, who is recovering from a knee infection, MacKenzie Slee, and Brittany Robertson.
Watch Courtney on BB
here
and on FX
here
(her floor tumbling is pretty impressive!).
Related Stories:
Glasgow Bound - The Blackflips
(I Flip For Gymnastics)
CWG Athlete Profile: India McPeak (IRL)
CWG Athlete Profile: Isabela Onyshko (CAN)
CWG Athlete Profile: Kirsten Beckett (RSA)