NCAA Regionals Media
Rheagan Courville of LSU
Photo Credit: @TheGymShark
There are plenty of ways to follow along with NCAA Regionals.
USA Gymnastics
has posted a link to video and live stats for all six meets while
The Balance Beam Situation
has made a spreadsheet of today's schedule
by rotation
for
each and every regional
. Whoa baby! If you're more of a visual person, here are links to team photographers that will be at two of the six regionals.
The Gym Shark
The Gym Shark will be at the Baton Rouge Regional featuring LSU and Stanford. Some edited pictures are posted to twitter of all teams so keep your eyes open!
Website
|
Twitter
Erin Long
Erin will be at the University Park Regional and will have photos of the Gator gymnasts.
Shutterfly
|
Twitter
|
Instagram
Sarah Cerami Photography
Sarah is a sophomore at Oregon State University and will also be at the University Park Regional. She'll have photos of her teammates, the OSU Beavers.
Website
|
Facebook
All Flipped Out
Elizabeth is a junior at the University of Georgia and will be at the Athens Regional. She'll have photos of mostly the Georgia Gym Dogs. Make sure to check out her twitter feed as she sometimes posts updates as time allows. She also writes for the student newspaper, Red & Black.
Facebook
|
Twitter
|
Youtube
|
Red & Black Gym
Christy Ann Linder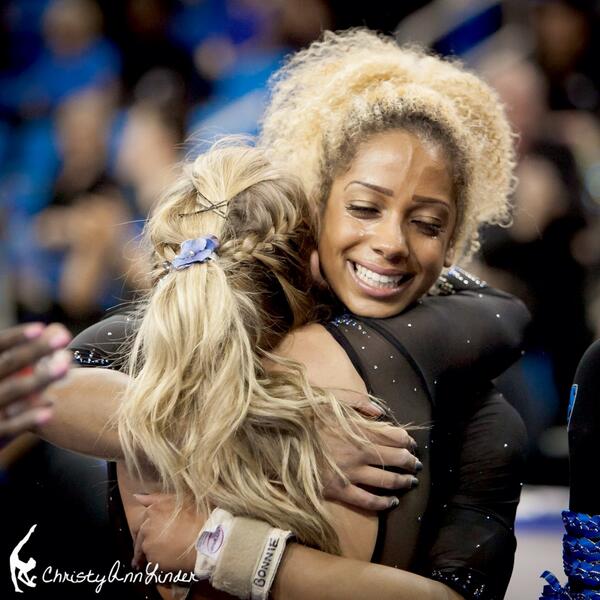 Christy is a former MSU gymnast who is now taking photos for the UCLA Bruins. She won't be at Regionals but is definitely one to follow for both NCAA and elite meets!
Twitter
Happy Regionals! And good luck to everyone competing!